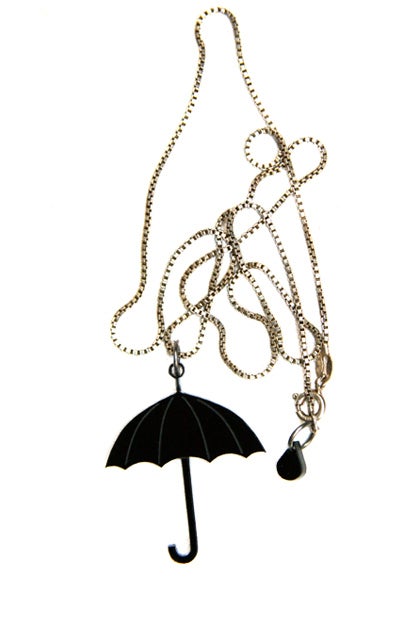 Umbrella Necklace
$

24.99
BORI ACCESSORIES x MASKED CLOTHING
Always be prepared for the rain with your umbrella necklace. It won't keep you dry, but it'll keep you cool.
Custom designed by world famous designer Bori for Masked.
All necklaces are high quality top of the line acrylic. Laser cut to precision with your choice of 24" gold or silver chain.
Size of charm: 1 1/4 inchs high x 1 1/8 inches wide.
NOTE: Certain colors of this necklace are "LIMITED EDTION" and will only be produced for a select amount of time. Get them before they're gone!
ENJOY!