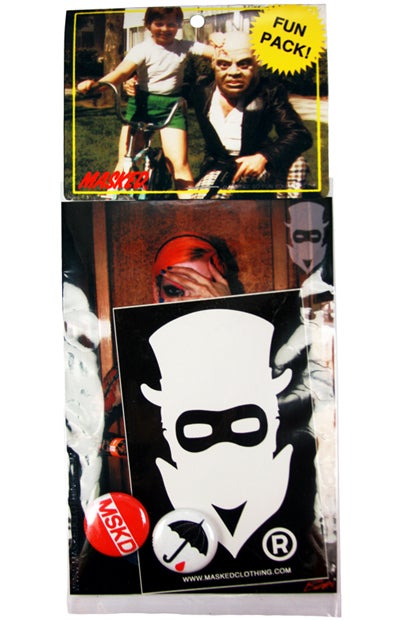 Masked Fun Pack!
$

6.99
This FUN PACK! makes you an official member of the MASKED DANGER LEAGUE! Which means you're really cool. Besides that it means we will jot down your e-mail and you will receive discount codes at random times as well as other fun offers and chances to compete in our secret contests that let you win amazing stuff. Did I mention it makes you really really cool?!?!?
Included:
1 Offcial Masked Mask
2 Offcial Masked Stickers
1 Official Limited Edition Masked Post Card (Changes Monthly)
2 Offcial Masked 1" Buttons
1 Official Masked Membership card
1 Chupa Chups!