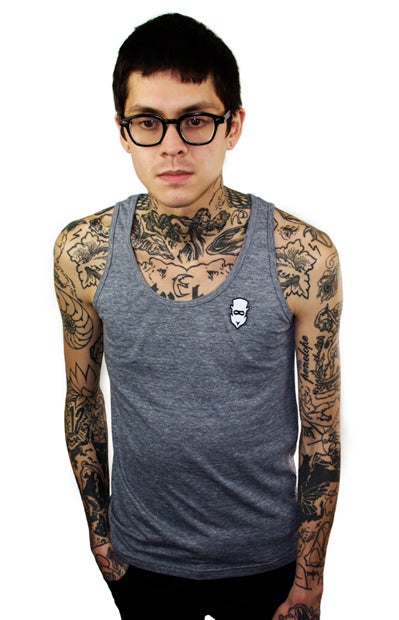 Embroidered Tank Top (Heather grey) (Mens)
$

22.99
Tank tops (or vests if you're in the UK) work all year round. If its cold you just pop it under a jacket while walking through the wintery streets. Once you get to the party you just pop of your jacket and its time for fun. A classic comfy tank top featuring our classic embroidered logo.
Made of the highest quality tri-blend cotton.
PRE ORDER: This item will start shipping on or before March 20th. ORDER NOW! to make sure you get it before anyone else does.