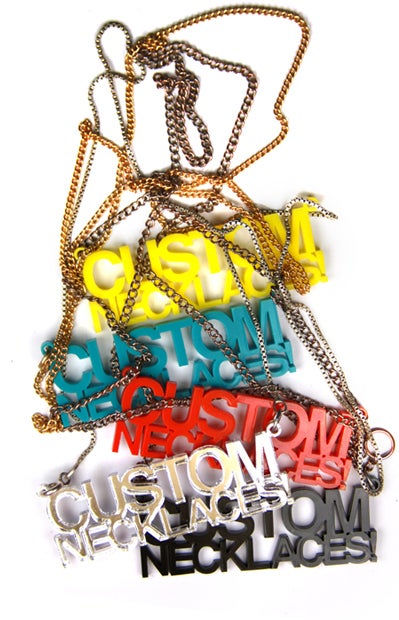 CUSTOM TEXT NECKLACE (WRITE ANYTHING YOU WANT!)
$

44.99
BORI ACCESSORIES x MASKED CLOTHING
You tell us what you'd like your custom necklace to say and your wish is our command. Don't be shy you can have us and we won't judge you.
All necklaces are high quality top of the line acrylic. Laser cut to precision with your choice of 24" gold or silver chain.
Size of charm: Max width up to 3 inches x max heigh varies on number of lines and letters.
INFO / HOW TO ORDER:
-Up to 10 letter in each line. Limit 3 lines. :)
-Once you place your order please e-mail us at: Necklaces@maskedclothing.com

and let us know what you'd like your necklace to say.
ENJOY!